Why should you hire an arborist?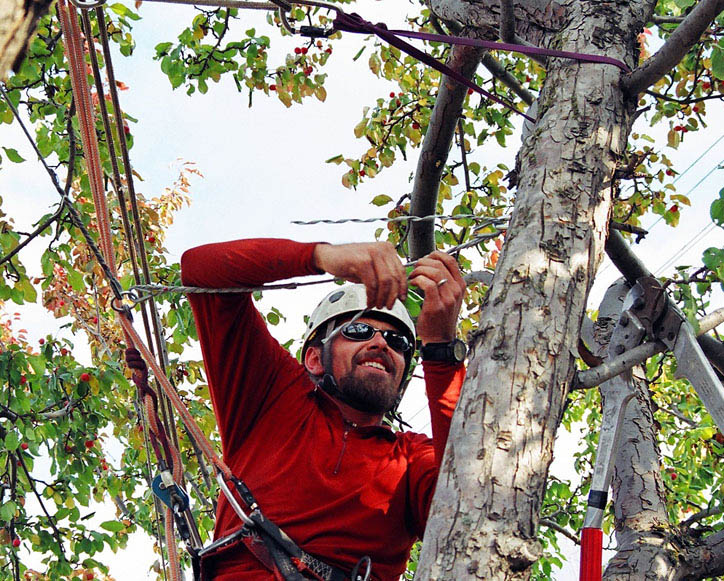 Trees are really important to your everyday lives and they need proper care to ensure they stay healthy and vibrant. Here are some of the reasons you should hire an arborist for your tree care needs.
1. Because they're trained in proper tree care.
Arborists are trained in both the art and science of proper tree care, tree planting and tree maintenance. From tree pruning and removal to diagnosing ailments and insect treatments, arborists are all about nurturing trees and they can perform a number of services.
2. Their expertise can help protect your investment and property value.
Trees not only provide your home with a little curb appeal, they can also add value to your property.
"Proper tree care is an investment that can lead to substantial returns," the International Society of Arboriculture says. "Well-cared-for trees are attractive and can add considerable value to your property. Poorly maintained trees can be a significant liability."
3. Arborists can work on trees safely.
Pruning or removing trees--especially really big trees--can be dangerous. If you're pruning or removing a tree, debris is coming down and you're using chainsaws and other complex equipment to perform the work. Arborists are experienced and equipped with the proper equipment to do the work safely.
4. Arborists have the proper tools for the job.
No matter the job, arborists will have access to all the proper tools and equipment to get the job done right and done safely.
5. They can handle storm damage.
When a storm rolls through your neighborhood it can often leave damaged trees and property behind. An arborist can help clean up the debris and minimize any further property damage. In addition, they'll be able to diagnose whether a damaged tree needs to be removed.
At Precision Landscape & Tree we employ a number of arborists to ensure our customers and their trees get the best treatment possible. If you have questions on a project or want more information on proper tree care, get in touch with us today.
Other articles you may like:
(Photo Credit: State of Alaska Forestry Division)