Precision Landscape and Tree takes pride in the amount of certifications that we possess. We have worked hard to gain these certifications so that we can give you the best tree care service possible.
Each one of our certifications is important in its own way. To help you understand what we specialize in, here is a breakdown of the many certifications we have earned.
Minnesota Department of Natural Resources- Certified Tree Inspector

To receive this certification, an applicant must attend a training workshop and then pass a test that examines their knowledge in shade tree pest identification and management with a score of 70% or higher.
Some of the information tested includes:
Identification of native tree species with or without leaves

Understanding of the biology of MN's most common shade tree pests

Symptoms of oak wilt and Dutch elm disease

Identification of problems affecting oaks and elms

Proper method for collecting samples of disease diagnosis

Approved control methods for these common tree pests

Familiarity with recommended tree species used in replanting programs and how to care for them
Tree inspectors must take a continuing education workshop every calendar year to keep their certification.
Check out the full requirements here.
Electrical Hazards Awareness Program (EHAP)

Electricity causes about 15% of all fatalities in the tree care industry. Most of which are from indirect contact. That is why it is so important to properly train employees about this hazard.
The EHAP requires that candidates:
Pass 6 tests with a grade of 85% or higher

Provide proof of watching 2 videos

Provide proof of performing a performing a practice aerial rescue from at least 35'

Provide a copy of valid first aid/CPR cards
The certificate is good for one year from the day of issue.
Read more about it here.
Certified Arborist- International Society of Arboriculture

To earn an ISA Certified Arborist certification, one must be trained and knowledgeable in all aspects of arboriculture. To be eligible for the exam you must have 3 or more years of full-time work experience in the arboriculture industry or a degree in the field from a regionally accredited institute.
The test covers many different topics, some including:
Soil management

Safe work practices

Tree biology

Tree protections

Tree risk management

Pruning

And more
Each applicant must also agree to a code of ethics. To read more about the certification, read here.
Minnesota Logger Education Program (MLEP)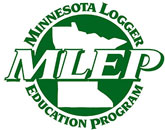 To be an applicant to this program, you must be a qualified logging professional that is onsite at the time work is being done. They must also complete 8 hours of first-aid and CPR training along with 6 equivalent hours of training of Minnesota's Forest Management Guidelines. After they have qualified, they must:
Attend 8 hours of CPR/First-Aid Training every two years

Attend 4 hours of LogSafe training each year

Attend 6 hours of MLEP training every year
To read more about this certification, click here.
Minnesota Society of Arboriculture

Professionals with this certification must:
Have a minimum of 3 years experience in tree care

Pass an exam developed by international experts that covers all areas of arboriculture
Check out more about the certification here.
OSHA 10 Hour Trained

The OSHA 10-hour training provides training for entry-level workers and employers on the recognition and prevention of safety and health hazards in the workplace. It also touches on filing complaints, workers' rights, and more.
To pass this test one must:
Complete with a grade of 70% or higher

Complete within 6 months from enrollment date

Spend a minimum of 2 days taking the course with no more than 7 ½ hours in a single day

View all required course materials
To learn more, check out this page.
Minnesota Department of Agriculture Pesticide Applicator License

To obtain a pesticide applicator license, a business gets licensed and then individual employees get licensed.
To get certified, each individual must:
Pass at least 2 certification exams, CORE A, and one other category

Aerial Applicators must pass CORE, Aerial, and at least one other category

Meet financial responsibility requirements

Renew once per year
To learn more, check out this site.
Member of Tree Care Industry Association (TCIA)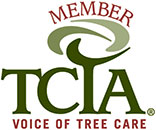 More than 2,200 tree care companies are members of the only tree care company association in the world. To be a part of this group, the member must own a commercial tree care business and carry general liability and workers' compensation.
To find out more, click here.